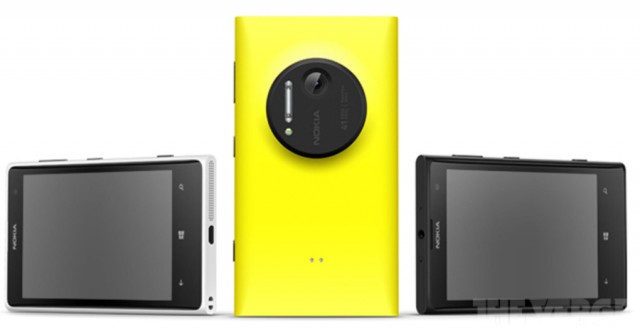 It's not at all uncommon for leaks about a new phone to increase in quantity and accuracy as the date of the official announcement draws near, but it's rare that the leaks are so complete. It began this morning when the Verge got its hands on what appear to be official press photos for Nokia's new Lumia 1020, which is expected to be announced at a Nokia event barely two hours from now. Things were then compounded when AT&T put up no fewer than three videos highlighting the phone's 41 megapixel PureView camera and its features on its official channel.
AT&T has since made the videos private, which is the clearest possible way to say "we meant to upload these but you weren't supposed to see them yet." Engadget managed to pull all of them and host them on its own servers, though, in case you want to see the features detailed in all their promotional glory ahead of the event later this morning. The short version is that the phone's camera features optical image stablilization (OIS), can zoom up to 6x when shooting 720p "cinematic" video, that it can record "high-quality stereo [sound] with deep bass," and that it features full manual controls. Like the Lumia 920 before it, low-light performance is also a highlight because of the camera's "large backside illumination sensor." The phone is also clearly coming to AT&T, if not to other carriers.
The phone will also reportedly include 2GB of RAM (up from the 1GB in most current Lumias), a 4.5-inch AMOLED display, and 32GB of internal storage. Ars Associate Writer Casey Johnston will be on the ground covering all of the (intentional) announcements later this morning, and she'll also be going hands-on with whatever phone or phones Nokia is willing to let us touch—they haven't always been generous with their hands-on time in the past.
Read on Ars Technica | Comments