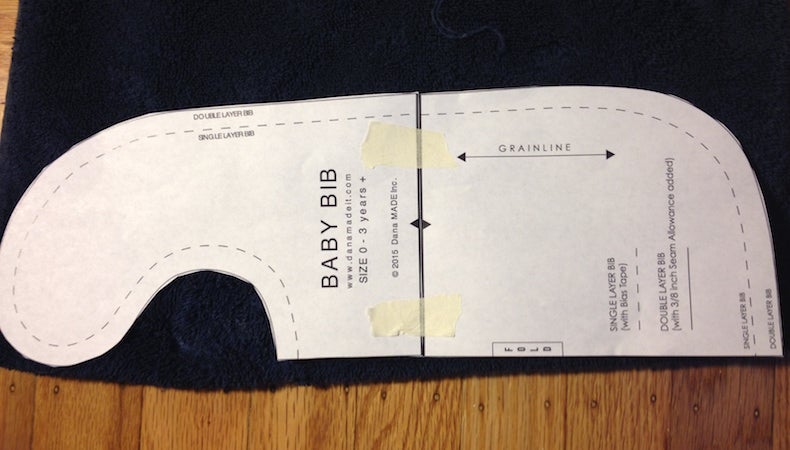 If you have old towels you're ready to replace or have headed for the trash, give them new life as absorbent baby bibs instead. You'll always have clean bibs on hand, save money on overpriced baby gear, and you'll get a more use out of your towels.
Baby bibs aren't super expensive, but they can still be marked up depending on where you shop. If you're going to toss old bath or kitchen towels anyways use this free pattern (which you can print on normal printer paper) from Made Everyday to outline your bibs on the towel. Here's what else you'll need:
A sewing machine
Thread
An inch long piece of velcro
Bias tape (optional)
If you decide not to use bias tape, you'll need to sew along the edge of the bib to make sure the fabric doesn't unravel over time (or not if you don't care about that, this is an old towel after all). When you're finished, you'll have a baby bib you can use, re-wash, and wear out—and hopefully you'll have a cleaner baby as well. For step-by-step instructions, check out the link below.
Baby Bibs + Free Pattern | Made Everyday