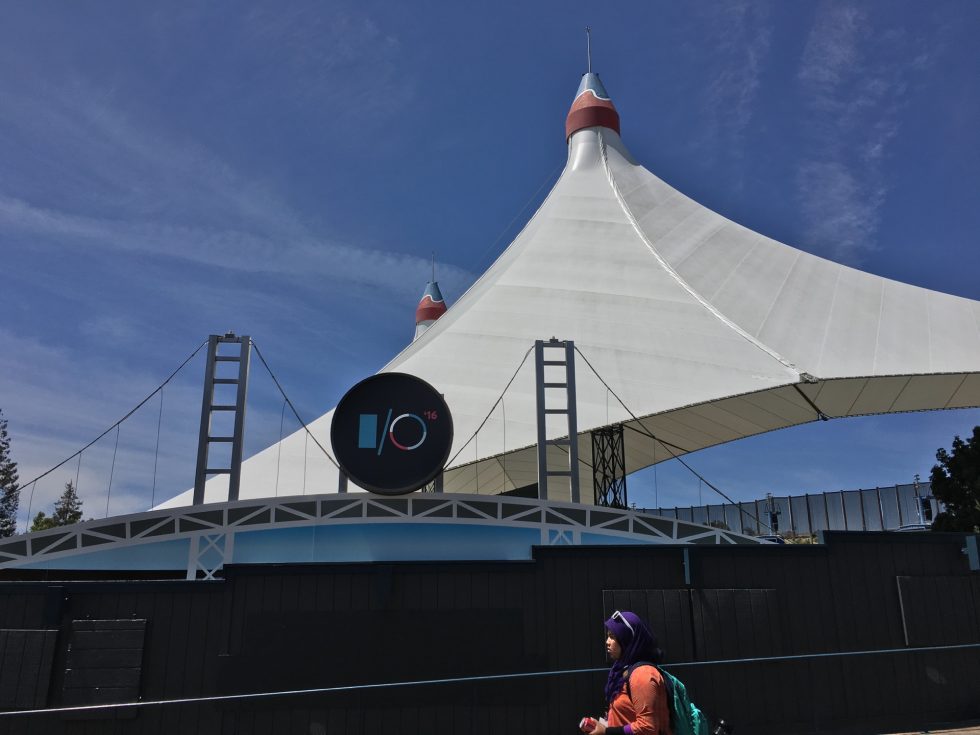 Andrew Cunningham
This year's Google I/O happened in and around the Shoreline Amphitheatre in Mountain View, which towered over the entire event.
31 more images in gallery
I'm going on my fifth year in this tech reporting game, and Google I/O 2016 is the only time I've been handed sunglasses, sunscreen, and a protective bandana as part of the welcome pack when I registered at an event.
Google's big developer conference this year isn't being held in its normal location at the Moscone Center in downtown San Francisco—it was moved to the Shoreline Amphitheatre in Google's hometown of Mountain View. The keynote actually happened in the amphitheatre, and the rest of it was spread out into various ticket and concession booths and the sprawling parking lots surrounding the venue.
As a change of scenery, the move outside was actually fairly pleasant. The worst that can be said of the weather is that it was a little hot the first day and a little windy the second day. My appreciation of the beautiful weather and California greenery was tempered somewhat by an intense allergy to blooming plants, but that isn't Google's fault.