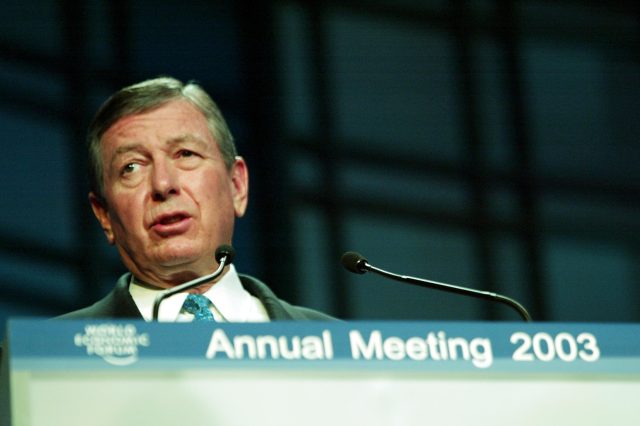 We've known for years that the STELLAR WIND surveillance program—a massive NSA effort authorized by President George W. Bush after 9/11—eventually led to a dramatic showdown at the bedside of then-attorney general John Ashcroft. The situation surrounding STELLAR WIND was on such shaky legal ground that top members of the government threatened to quit in protest, though the exact reasons for their unease have been difficult to pinpoint.
Now, documents leaked by Edward Snowden have finally given us a clearer idea of what that showdown was really about: the wholesale collection of Internet metadata.
Showdown
The infamous showdown took place in March 2004, while Ashcroft was recovering from illness in a hospital bed. Acting attorney general James Comey—now President Obama's nominee to head the FBI—was refusing to reauthorize one component of the secret surveillance program. Comey concluded that it was illegal. This prompted White House counsel Alberto Gonzales to rush to Ashcroft's hospital room in hopes of getting the ailing AG to countermand Comey, who was tipped off about Gonzales' plan and sped there as well.
Read 25 remaining paragraphs | Comments