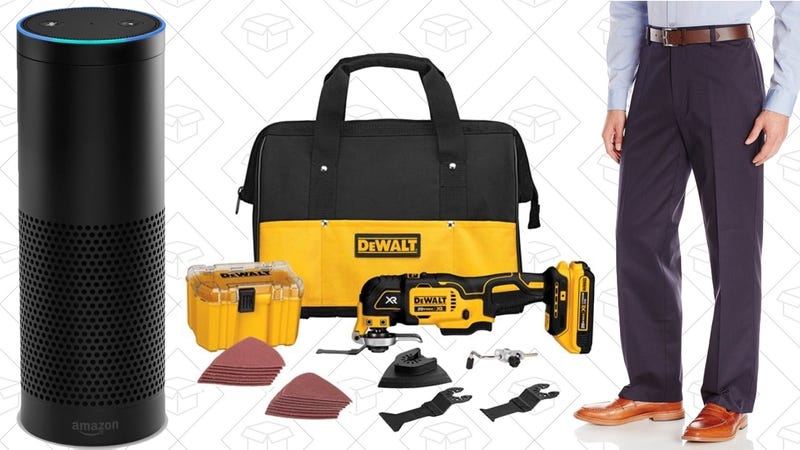 Amazon Echo, Dockers clothing, and a DEWALT multi-tool lead off Tuesday's best deals.
Bookmark Kinja Deals and follow us on Twitter to never miss a deal. Commerce Content is independent of Editorial and Advertising, and if you buy something through our posts, we may get a small share of the sale. Click here to learn more, and don't forget to sign up for our email newsletter.
Top Deals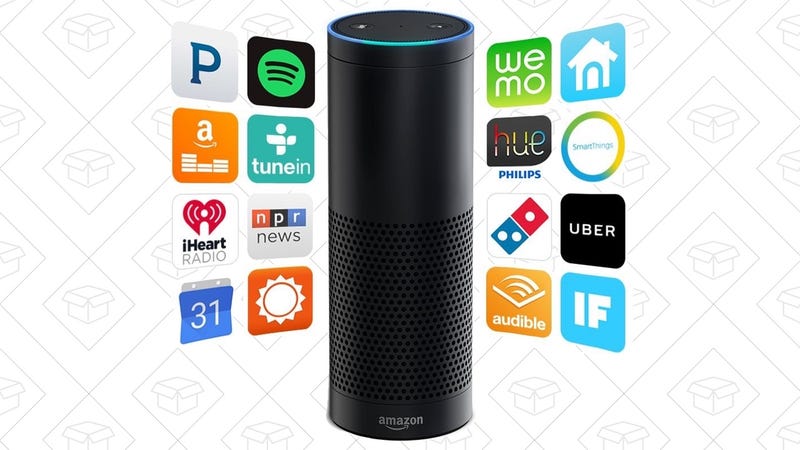 In spite of all the snark when it first launched, the Amazon Echo is actually really great (and only getting better over time), and Amazon's discounting it today for the first time since Black Friday.
http://gizmodo.com/amazon-echo-re…
In addition to being a pretty solid Bluetooth speaker, the Echo can check the weather, turn on your lights, read you the news, trigger custom IFTTT recipes, and even order food. Hell, even if you already own one, you might want to use this opportunity to add them to your other rooms.
http://gizmodo.com/amazon-echo-is…
http://www.amazon.com/dp/B00X4WHP5E/
The portable Amazon Tap is also on sale, but just note that you'll have to press a button to activate Alexa.
http://gizmodo.com/amazon-echosbr…
http://www.amazon.com/Amazon-PW3840K…
---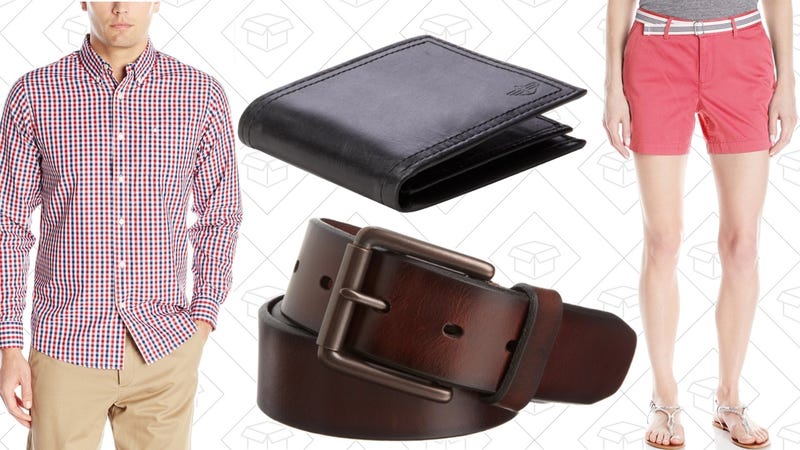 When you hear the word "Dockers," you probably think about khaki pants, but it turns out that they also make shirts, belts, wallets, and more, and all of it is on sale today on Amazon. Just note that this is a Gold Box deal, meaning these prices are only available today, or until sold out.
---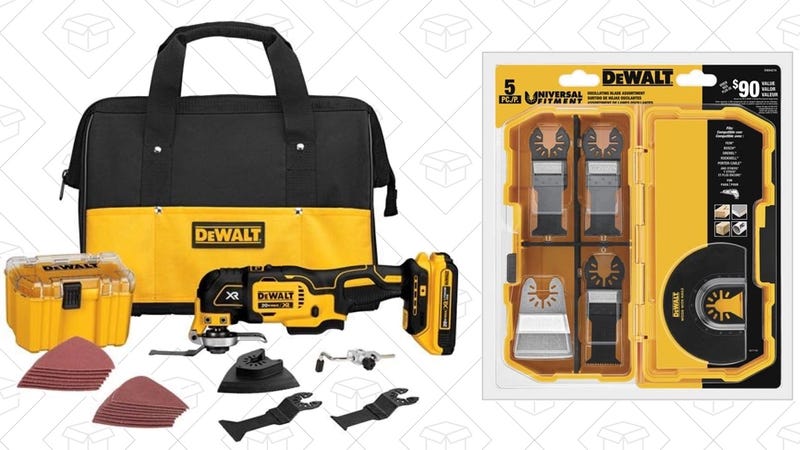 Even if you don't have an immediate need for it, a good oscillating multi-tool is one of those things everyone should keep in their toolbox for various cutting and sanding jobs around the house, and this highly rated (4.8 stars on almost 300 reviewsa) cordless DEWALT model is on sale today in Amazon's Gold Box.
$159 gets you both the standard 20V brushless kit, plus an additional 5-piece accessory kit, today only. The tool alone sells for $180-$200 most days on Amazon, and the accessory kit usually sells for over $30, so you're saving about $50 minimum with this deal. Like all Gold Box deals though, this price is only available today, or until sold out.
http://www.amazon.com/dp/B01E9XE42I/…
---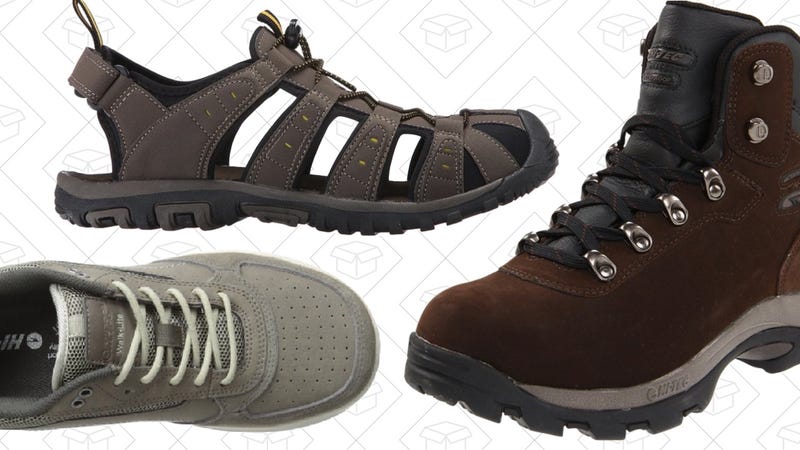 Before you head out on your next outdoor excursion, pick up a pair of Hi-Tec hiking boots, walking shoes, or sandals in today's Amazon Gold Box. Prices start at just $27, and many shoes are available in multiple colors, once you click through to their respective product page.
---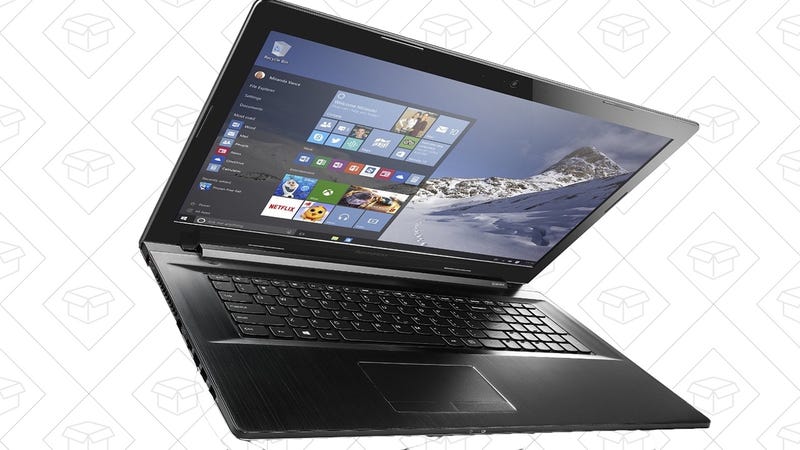 It sometimes feels like nobody's making big laptops anymore, but this 17" Lenovo is packed to the gills with great internals. $750 gets you a 17" display, 16GB of RAM, a Core i7 processor, and a NVIDIA GeForce GT840M 2GB graphics card. The 1080p screen and 1TB hybrid drive are a little disappointing, but you could easily swap in your own SSD.
http://www.amazon.com/dp/B011HNT9X2/…
---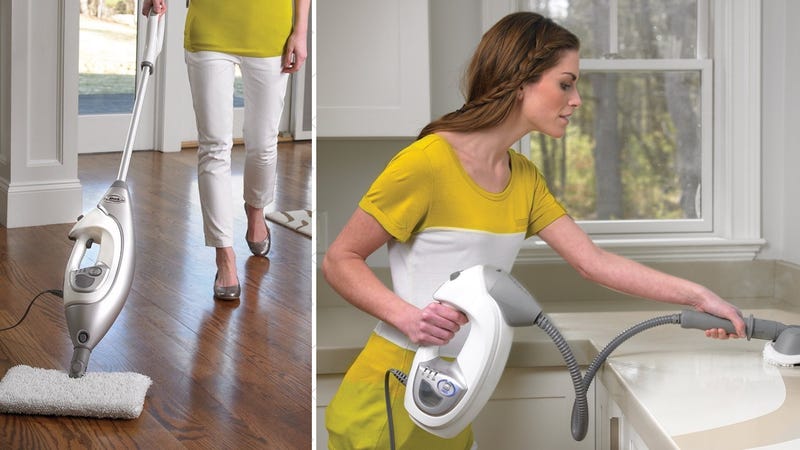 When it comes to cleaning hard floors, you've basically got three options to choose from, if you don't want to get down on your hands and knees:
A regular old mop, which can leave your floors wet for hours.
A Swiffer WetJet, or any similar product that uses chemical spray that can leave a residue, and disposable (i.e. expensive) cleaning pads.
A steam mop, which cleans using regular old water that dries within seconds.
Now, I'll let you draw your own conclusions, but the choice seems rather obvious to me, especially when you can get a highly rated Shark Lift-Away Professional steam mop for just $80. That's $43 less than Amazon (where it has a 4.3 star review average), and the best price we've ever seen. This particular model even features a detachable hand steamer for cleaning other surfaces as well.
---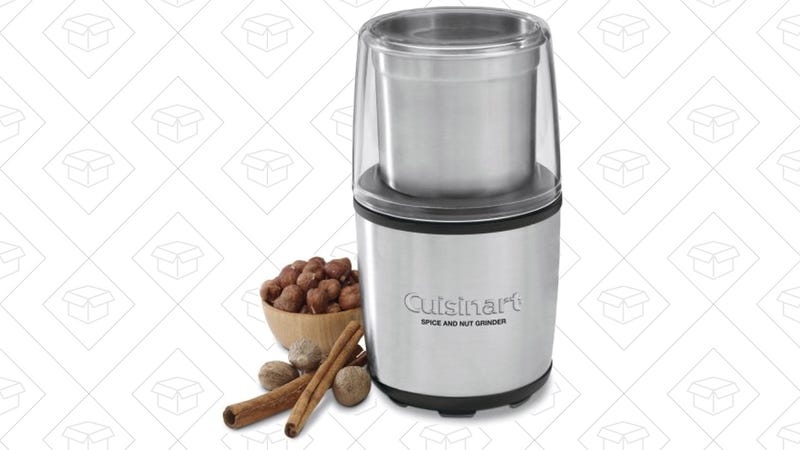 This $24 Cuisinart gadget can grind up spices, nuts and even seeds with the push of a button, and today's deal is the best Amazon's ever listed.
http://www.amazon.com/dp/B001C2GWTI/…
---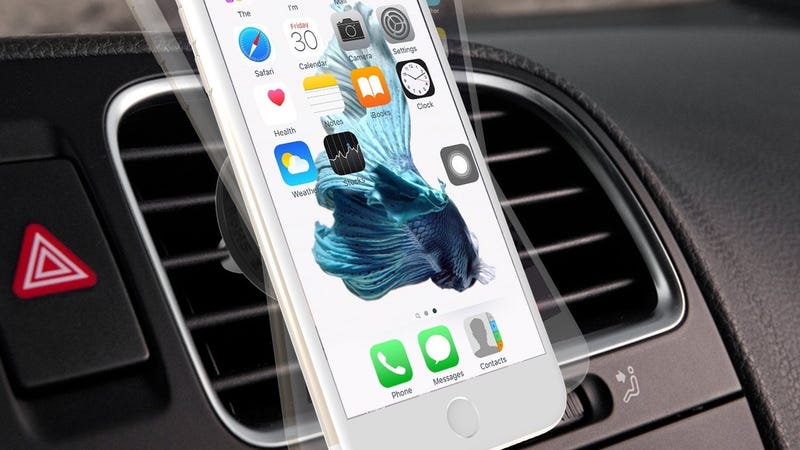 Aukey's excellent, minimalist, universal magnetic smartphone vent mount is back down to $6 today.
http://www.amazon.com/Reinforced-Mag…
These ridiculously cheap mounts are among the most popular products we've ever listed, and carry both Lifehacker Editorial and Lifehacker Hive Five recommendations.
http://bestsellers.kinja.com/the-15-most-po…
http://lifehacker.com/the-aukey-magn…
http://lifehacker.com/five-best-car-…
Love yours? Tell us why and we'll include your story in future posts about the product!
---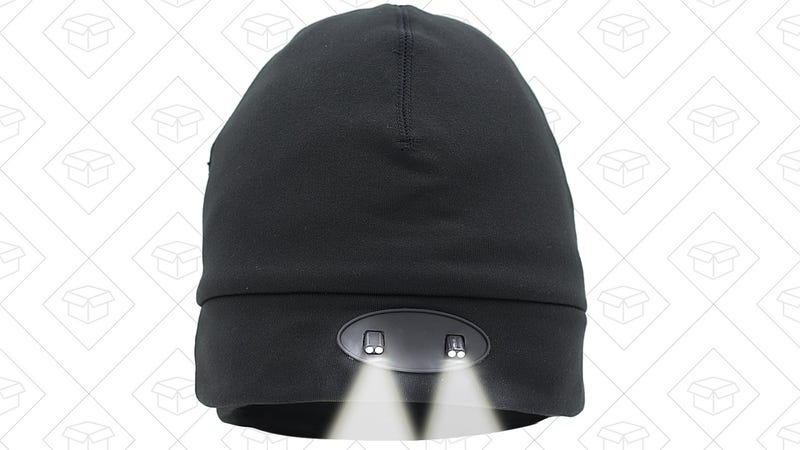 At first blush, this LED-equipped beanie seems like a silly novelty, but it would actually be really great for working outside at night, camping, or robbing houses.
http://www.amazon.com/dp/B01915E4X8?…
---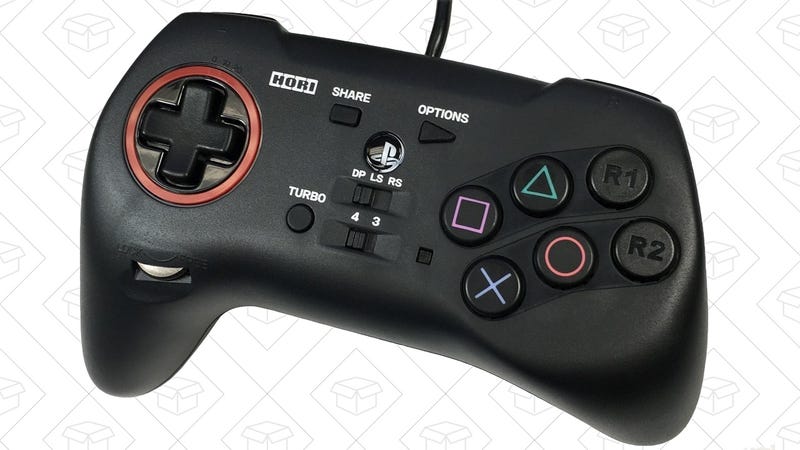 If you're a fan of fighting games, this specialized PS4/PS3 controller is designed specifically for you. $30 is a match for the lowest price we've seen.
http://www.amazon.com/HORI-Fighting-…
---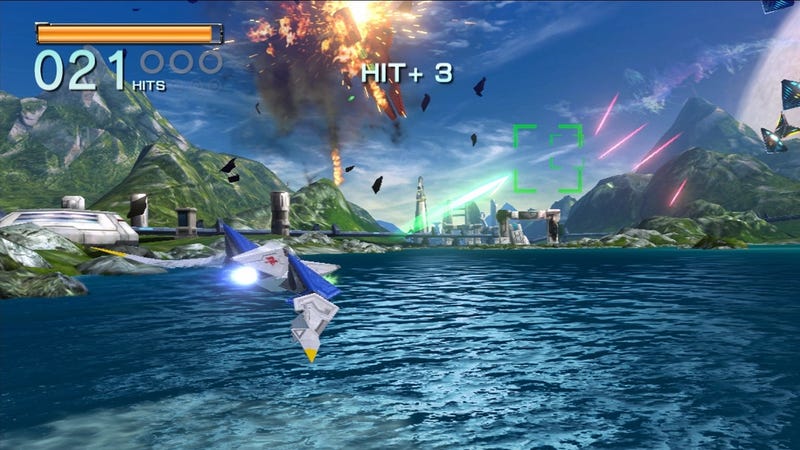 Star Fox Zero releases on Friday, and you don't need to do a barrel roll to save on your copy; you just need Amazon Prime. As with all preorder and new-release video games, Prime members will save an extra 20% at checkout, bringing the game down to $48. Note: You won't see the discount until checkout.
http://deals.kinja.com/calendar-of-up…
http://www.amazon.com/gp/product/B00…
---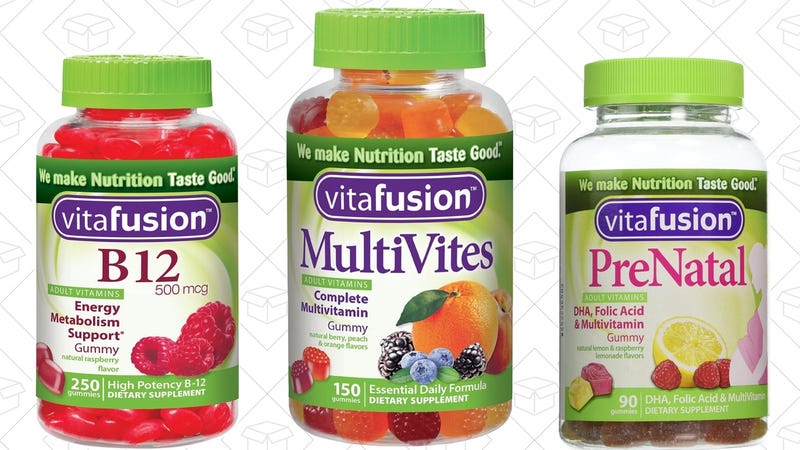 You're never too old for gummy vitamins, and Amazon's taking an extra $3 off a variety of offerings from Vitafusion. Just find the vitamins you're looking for, add them to your cart, and you'll see the $3 discount at checkout.
---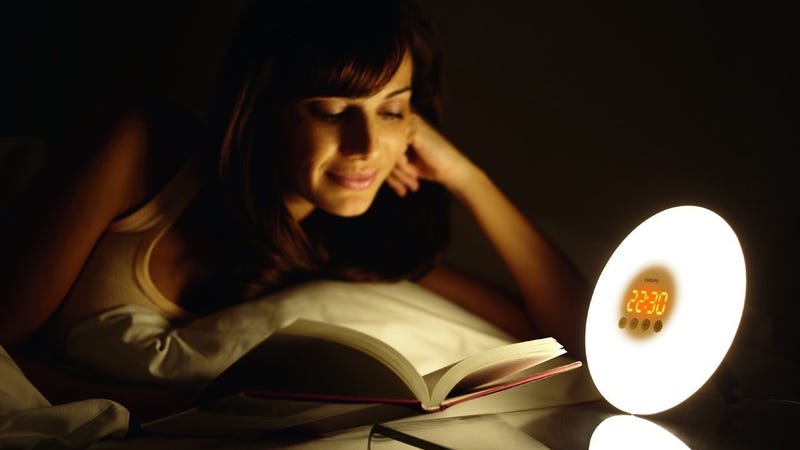 We've seen several deals lately on Philips' life-changing wake-up lights, but if you're not among the 20,000+ Gawker media readers who have already pulled the trigger, the entry level model just dropped to its lowest price of the year.
http://gizmodo.com/a-light-up-ala…
Unlike an unsympathetic traditional alarm clock, the Philips Wake-Up Light eases you awake with a gradually-brightening light that simulates a natural sunrise, which is how humans are designed to wake up anyway. And of course, it will still nudge you awake with an audible beeping when it's really time to get out of bed. It also doubles as a very warm and pleasant reading light as you're getting ready to go to sleep. I've owned this thing for over a year, and I can definitely tell the difference when I sleep away from home and have to rely on my iPhone alarm.
http://www.amazon.com/Philips-HF3500…
---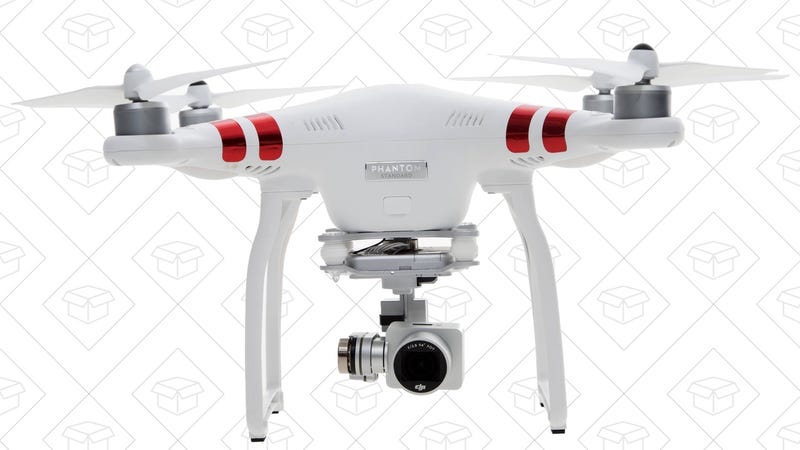 The new DJI Phantom 4 sure looks impressive, but for $1000 less, you can pick up the still-completely-amazing Phantom 3 Standard today. You'll lose out on features like the (finnicky) accident avoidance, indoor positioning, and 4K video, but the camera still boasts an impressive 2.7K resolution, and it'll last over 20 minutes on a single charge. At $400, it probably won't even eat up your entire tax refund.
http://gizmodo.com/the-new-phanto…
---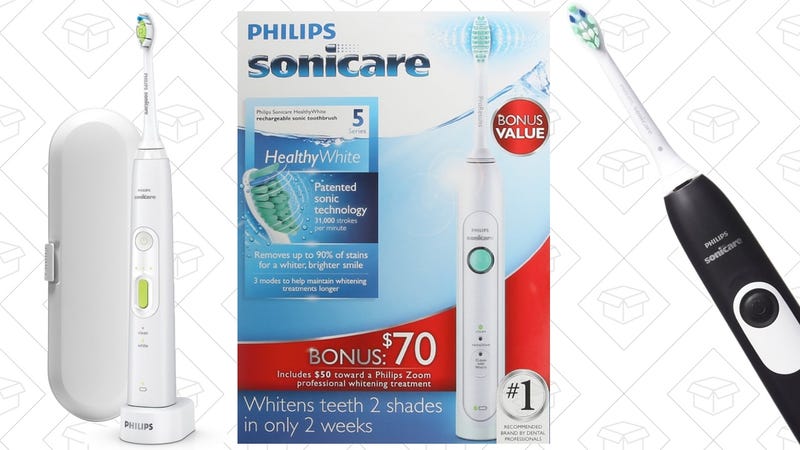 Because your teeth deserve the best, Amazon's offering a $10 coupon on a variety of Philips Sonicare toothbrushes today, bringing starting prices down to just $30. Just note that the listed prices do not take the $10 discount into account; you won't see the final price until checkout.
---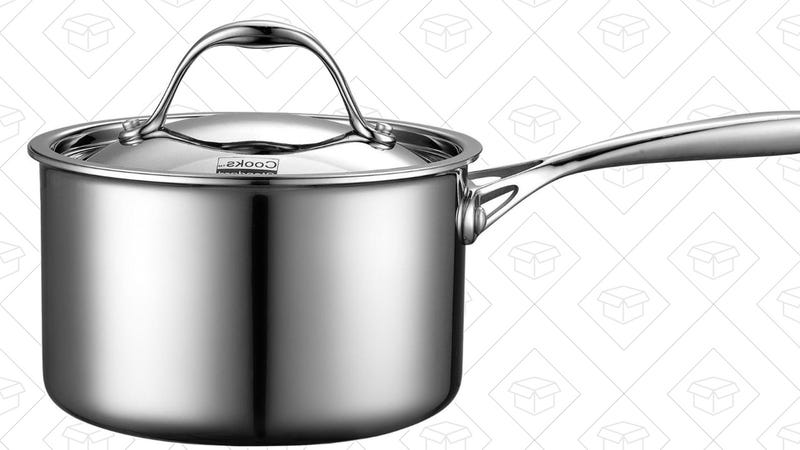 If you can't afford to outfit your entire kitchen with All-Clad gear, this 3-quart Cooks Standard saucepan uses the same Tri-ply technology of 18/10 stainless steel surrounding an aluminum core, and it can be yours for just $25, an all-time low.
http://www.amazon.com/dp/B00421AYIG/…
---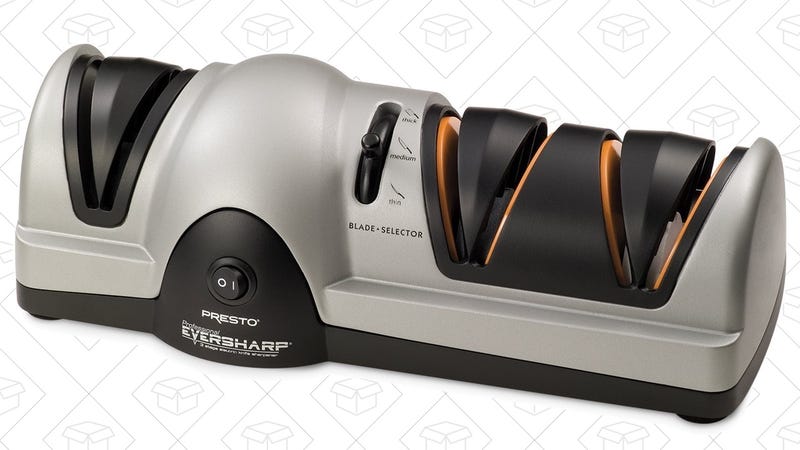 Presto's 3-stage electric knife sharpener is perfect for making your favorite knives feel new again, and today's $30 deal is the best that Amazon's ever offered. I know a lot of people are reflexively scared of these kinds of sharpeners, but this model has a 4.4 star average on nearly 1,000 reviews.
http://co-op.kinja.com/your-favorite-…
http://gizmodo.com/five-best-chef…
http://www.amazon.com/dp/B000TYBWJ0/…
---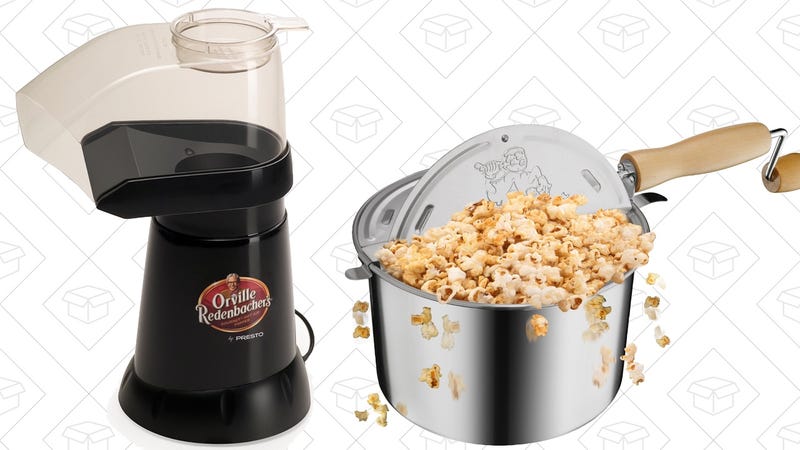 Microwave popcorn sucks, but we've got great deals on two different methods of popping your own kernels today. Buying popcorn in bulk is way cheaper than microwave packs, so these deals should pay for themselves over time.
http://www.amazon.com/dp/B003YSKCVC/…
http://www.amazon.com/dp/B00608D66G/…
---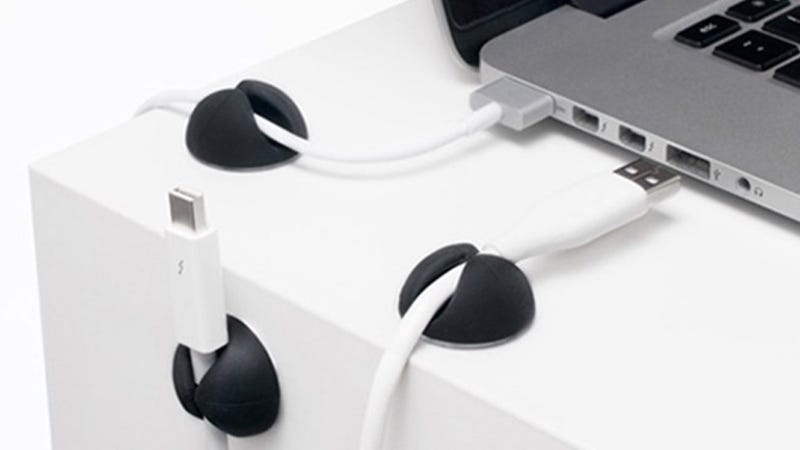 For just $5, you'll never have to fish a cable out from behind your desk again. Now that's what I call a deal.
http://www.amazon.com/dp/B01CI5LLRA?…
---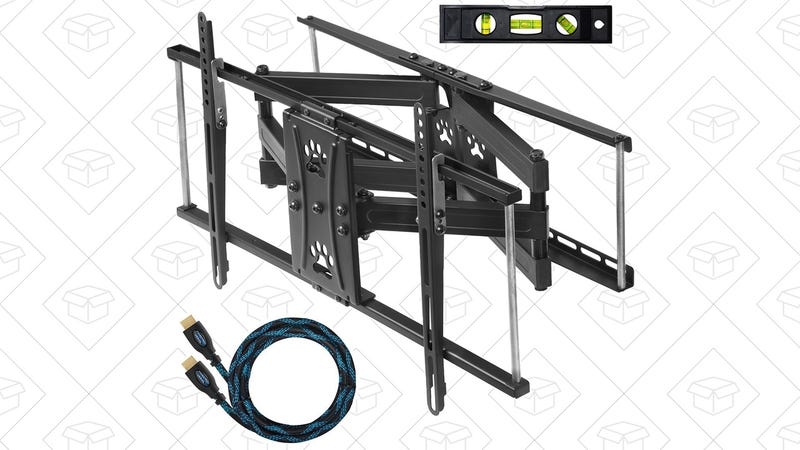 If you've been meaning to wall-mount your TV, you can save 50% on this articulating Cheetah mount on Amazon with promo code XPGXFOL7. This dual-arm mount is designed for 32"-65" TVs, which should be perfectly suitable for almost all of you. [Cheetah Mounts APDAM2B Articulating Dual Arm TV Wall Mount, $35 with code XPGXFOL7]
---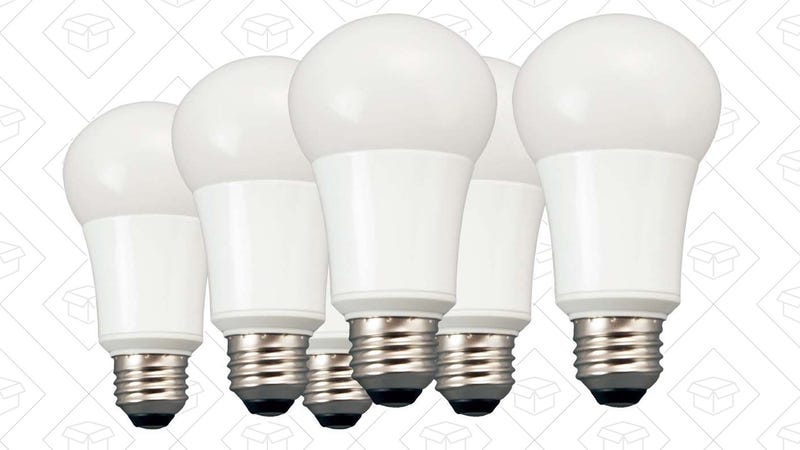 If you're ready to take the plunge into LED lighting, this 6-pack of higly-rated TCP daylight bulbs is down to just $18 on Amazon right now, one of the best per-bulb prices we've ever seen. They aren't dimmable, so you won't want to put them in certain fixtures, but it's a great bulk pack for filling out ceiling lights and lamps throughout your house.
Once you've got them, check to see if your local utility company offers rebates for purchasing LEDs. If so, it's possible these could pay for themselves even quicker than they would otherwise.
http://www.amazon.com/exec/obidos/AS…
If you prefer a warmer bulb, the equivalent soft white pack is just a couple bucks more.
http://www.amazon.com/TCP-LA1027KND6…
---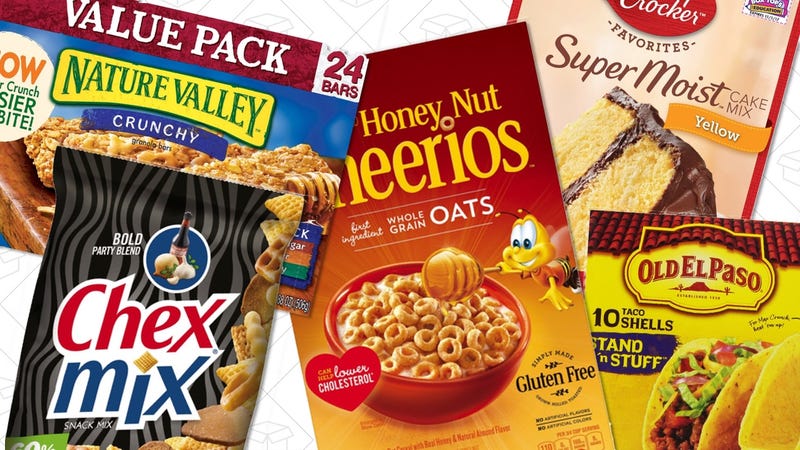 For a limited time, Amazon's taking an extra 20% off dozens of "box top" cereals and snacks through their Prime Pantry program. You can find all of the eligible items here; just be sure to clip the coupon on the product pages, and note that the prices listed are before the discount, which won't be applied until checkout.
http://gear.kinja.com/get-the-most-f…
If Prime Pantry's $6 per delivery fee is scaring you off, all you have to do is add five of these select items (including several of the aforementioned box top snacks) to your box to enjoy free shipping. And if that weren't enough, if you have a Prime Pantry no-rush shipping credit in your account, that'll stack with this deal, giving you an extra $6 off.
Tech
Power

Audio
Home Theater
Computers & Accessories
PC Parts
Mobile Devices
Photography
Home
Kitchen
Tools & Auto
Lifestyle
Apparel
Beauty & Grooming
Camping & Outdoors
Media
Movies & TV
Books
Gaming
Peripherals
PC
PlayStation 4
Wii U
Xbox One
PS3
Vita
---
Commerce Content is independent of Editorial and Advertising, and if you buy something through our posts, we may get a small share of the sale. Click here to learn more, and don't forget to sign up for our email newsletter. We want your feedback.